🚘📱 Hey there, passionate drivers! 🚀🌟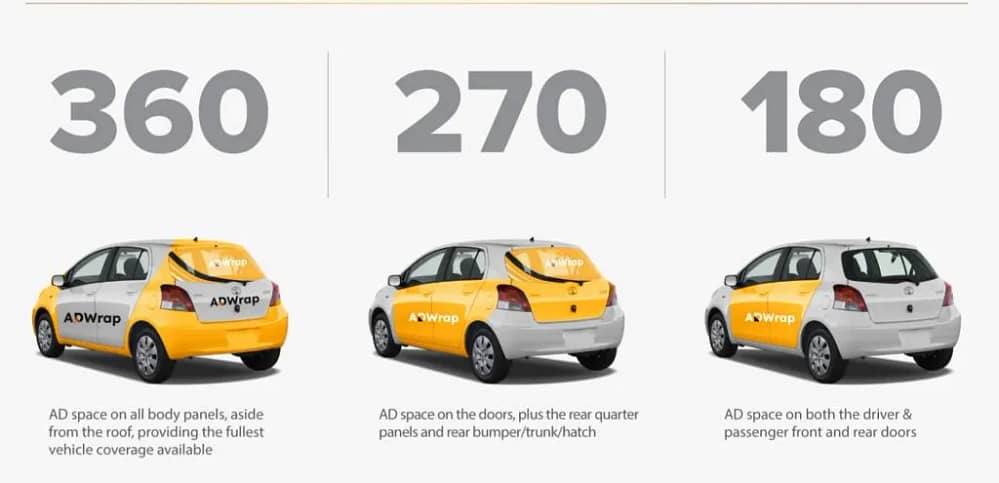 🚘📱 Hey there, passionate drivers! 🚀🌟
Are you ready to join the ADWrap revolution and turn your wheels into rolling works of art? 🎨🚗💫
We're thrilled to announce that we're growing our driver community and want YOU to participate! 🎉✨
✨ Why become an ADWrap driver? ✨
🎯 Earn Money: Make your car work for you! With ADWrap, you can earn extra cash while driving your daily routes. It's like having your own mobile billboard!
🚗 Flexibility: Be your own boss and set your own schedule. Drive when it suits you, whether it's during your daily commute, while running errands, or even on road trips.
🎨 Showcase Your Style: Turn heads and make a statement. With ADWrap, you'll get the chance to collaborate with brands and showcase their eye-catching designs on your car. Become a moving work of art!
✅ Joining is a breeze! ✅
To get started, simply fill out our quick and easy onboarding form. 📝🚀 We need some basic information, such as your contact details, car specifications, and driving preferences. It's super simple and won't take more than a few minutes.
Ready to hit the road and make money with ADWrap? 🛣️💸
👉 Here's how to join our driver community: 👈
1️⃣ Click on the link below to access the onboarding form: [ https://bit.ly/3I8zH6v ]
2️⃣ Complete the form by providing accurate information about yourself and your car. Don't worry, your data is safe with us!
3️⃣ Sit tight! Our team will review your application and get back to you with further instructions and exciting opportunities.
🌟 Welcome to the ADWrap family! 🌟
We can't wait to have you on board and see your car transform into a mobile masterpiece. Get ready to earn money, enjoy flexibility, and turn heads wherever you go!
If you have any questions or need assistance during the onboarding process, feel free to reach out to our dedicated support team. We're here to help you every step of the way.
📞 Contact us: 📧 Email:okumu@adwrap.app ☎️ Phone: +256704565422
Happy driving and let's ADWrap the world together! 🌎🚗💚
---