Challenges Faced by SMEs in Advertising & How ADWrap Provides Affordable Mobility Advertising Solutions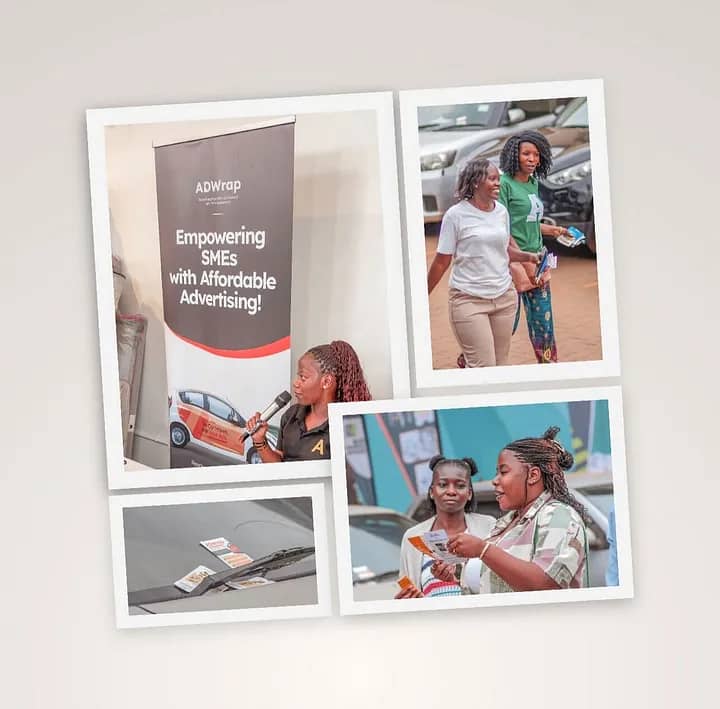 Small and Medium-sized Enterprises (SMEs) often grapple with a multitude of challenges when it comes to advertising. Budget constraints, limited resources, and the need to compete with larger corporations can seem like insurmountable hurdles. This is where ADWrap steps in, offering game-changing solutions for SMEs.
ADWrap understands that one of the primary challenges SMEs face is affordability. Many smaller businesses simply don't have the financial resources to invest in traditional advertising methods. However, ADWrap's commitment to inclusivity means they've devised affordable mobility advertising solutions, with packages starting as low as Ugx. 100,000. These budget-friendly options empower SMEs to access Out-Of-Home (OOH) advertising, which was once considered the exclusive domain of larger corporations.
The Power of Out-Of-Home (OOH) Advertising
Out-of-home advertising is a force to be reckoned with in the world of marketing. Its ability to reach a wide and diverse audience is unparalleled. However, the misconception that OOH advertising is only for big players has long excluded SMEs from its benefits.
ADWrap recognizes the incredible potential of OOH advertising, and they're on a mission to make it accessible to businesses of all sizes. By harnessing the power of public transportation vehicles, such as buses, cabs, motorcycles, and taxis, ADWrap has transformed these everyday vehicles into moving billboards. This dynamic approach ensures that brands are not confined to digital spaces but are taken to the streets, making them visible to a vast audience throughout the day and across the city.
ADWrap's Vision for Inclusivity
ADWrap's vision is rooted in inclusivity. They understand that SMEs are the lifeblood of the economy, driving innovation and growth. To support SMEs in realizing their full potential, ADWrap is breaking free from the traditional constraints that have held them back in the advertising realm.
Their visionary approach is centered on technology and innovation, making OOH advertising accessible and effective for businesses, regardless of their size. By embracing SMEs and providing them with affordable advertising options, ADWrap is rewriting the rules of the game.
ADWrap's Mobility Advertising Product
ADWrap's mobility advertising product is at the forefront of their efforts to empower SMEs. This innovative solution has already proven to be a game-changer for SMEs in Uganda. Leveraging the surfaces of public transportation vehicles, ADWrap has turned these vehicles into powerful mobile billboards.
The impact is clear: SMEs can now take their brands to the streets, reaching a diverse and engaged audience throughout the city. Kampala is just the beginning of this journey, as ADWrap is determined to expand the reach of its mobility advertising product and make it accessible to SMEs far and wide.
Affordable Advertising Packages
One of the standout features of ADWrap's approach is its unwavering commitment to SMEs. They understand that limited budgets should not limit a business's ability to market effectively. To address this, ADWrap offers price-competitive advertising packages tailored specifically to the needs and budgets of smaller businesses.
This commitment to affordability ensures that even SMEs with limited resources can harness the power of high-impact transit advertising, leveling the playing field in the world of marketing.
Affordability is key for SMEs, and ADWrap's innovative approach not only makes advertising cost-effective but also maximizes reach compared to traditional billboards:
Covers vast distances as it transforms public transportation vehicles into moving billboards
Traditional billboards are static, with limited audience interaction. Mobility advertising provides dynamic and continuous exposure.
Offering extensive mileage at a fraction of the cost of traditional billboards
Case Studies and Success Stories — ADWrap Mobility Event Campaign with Home Expo
To demonstrate the real impact of their mobility advertising solutions, ADWrap has a remarkable success story to share. They recently partnered with the Home Expo, a leading event for home-related businesses. Through their mobility advertising, they cover the following routes; Nakawa-Mbuya, Makindye-Buziga, and Nansana to Wakiso. ADWrap significantly boosted brand awareness for Home Expo, resulting in increased attendance and engagement. This case study showcases the tangible benefits of ADWrap's innovative approach
ADWrap's Inclusive Advertising Initiative Launch
On September 2, 2023, ADWrap had the privilege of participating in 'Tubayo Market Day' in Kampala. This event serves as a platform for connecting buyers and sellers, fostering a sense of community among diverse small businesses. During this event, ADWrap demonstrated the potential of OOH advertising to SMEs, regardless of their size. Witnessing the enthusiasm and eagerness of SME owners as they realized the untapped potential for enhancing their brand awareness through ADWrap's affordable packages was truly inspiring.
The Future of Advertising for SMEs
In conclusion, ADWrap is not merely redefining advertising; they're reshaping the narrative for SMEs not just in Uganda but across Africa. With their mobile advertising product and price-competitive packages, they are opening doors for small and medium-sized enterprises, allowing them to compete, thrive, and make their mark in a vibrant business landscape.
As ADWrap continues to foster SME inclusivity, the future of advertising for SMEs is looking brighter than ever. With innovative solutions, affordability, and a commitment to levelling the playing field, ADWrap is empowering SMEs to scale their success from big to small, making their mark on the advertising landscape.
To learn more, reach out to us at team@adwrap.app or call 0785682103.
---