Join the ADWrap Driver Community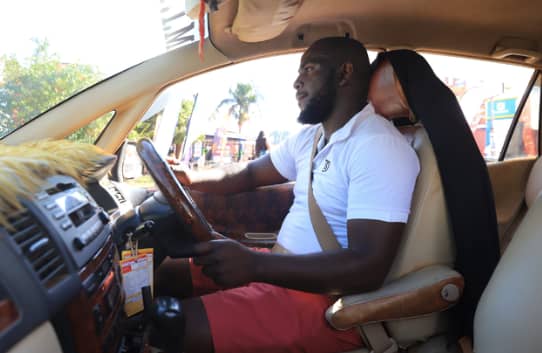 In the ever-evolving world of advertising, ADWrap stands as a beacon of innovation and empowerment. Our driver community is at the heart of our pioneering approach, where technology meets Out Of Home advertising, revolutionizing the way brands connect with their audiences. As we delve into the dynamic world of Mobility Advertising, let's explore the myriad benefits of being part of the ADWrap driver community.
1. Driver Assurance: Damage Coverage
At ADWrap, we value our drivers as integral partners in our vision. When we wrap a vehicle in our branding stickers, we ensure top-notch materials and employ professionals for a quality outcome. We take pride in guaranteeing that any damage caused during advertising campaigns is fully covered by ADWrap. This commitment ensures peace of mind for our drivers, knowing that their vehicles are not compromised in any way.
2. Accessible Opportunity for All
ADWrap believes in equal opportunity. Whether you own a car or not, our Mobility Ads program welcomes everyone to earn extra income on a monthly basis. We empower our drivers by allowing them to choose which packages and campaigns they are comfortable running, emphasizing the value of free will and flexibility.
3. Empowering with Smartphones
In partnership with d.light, ADWrap provides smartphones to our drivers, making campaign reporting effortless. This initiative not only simplifies the reporting process but also ensures that our drivers are equipped with the tools they need to succeed in the world of Mobility Advertising.
4. Regulatory Compliance
Navigating regulatory and advertising permits can be a complex task. ADWrap takes care of this for our drivers, ensuring that all necessary permits are obtained from the relevant authorities. This commitment to compliance ensures a smooth and hassle-free experience for our community members.
5. Personalized Support
Every driver in the ADWrap community is paired with an account executive who is readily available to address queries and troubleshoot requests. This personalized support system ensures that our drivers have a dedicated partner in their journey with ADWrap.
6. Driving Diversity
ADWrap embraces diversity within its driver community. We believe that the strength of our community lies in its diversity. Our platform is transitioning into a digital hub where drivers benefit from connecting with diverse communities, fostering growth and collaboration.
As we look toward the future, the ADWrap driver community is poised to continue its growth and innovation. Our vision extends beyond just advertising; it's about empowering individuals and transforming lives. We invite you to be a part of this exciting journey. Join our driver community and experience the ADWrap difference firsthand.
Register HERE to become a part of ADWrap's visionary driver community, where innovation, empowerment, and opportunity converge. Together, we can drive change, one wrap at a time. Join us today and be a driving force in the future of advertising.
---